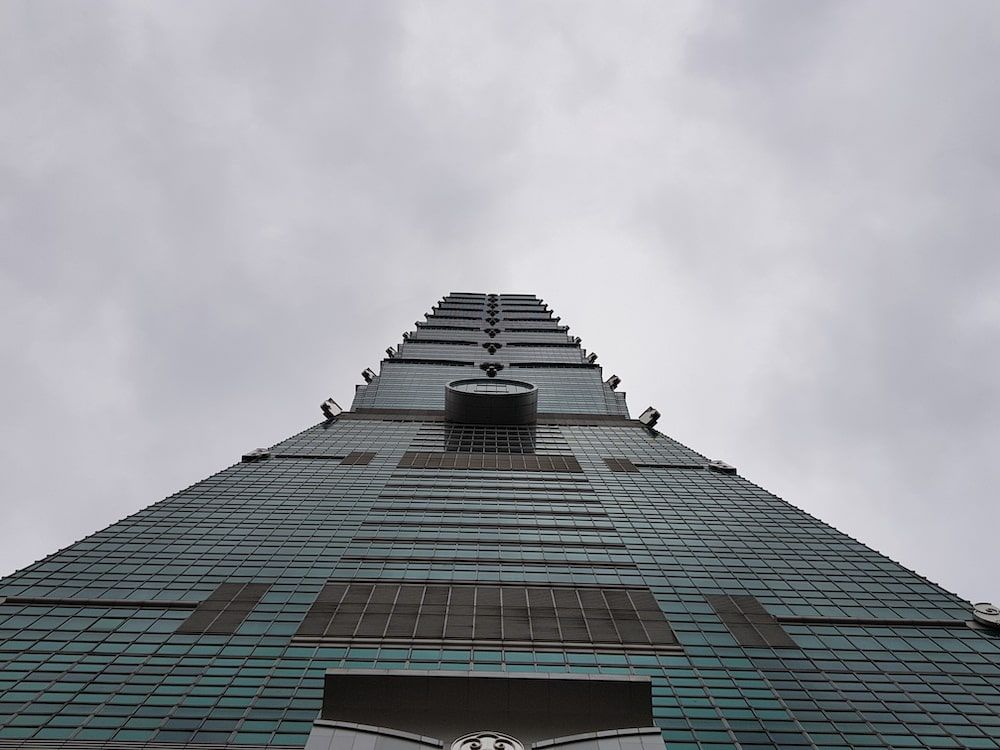 ---
If you haven't read my first wonders of Taipei post, click here.
Let's explore the other wonders of the capital city! From our last article, we talked about the CKS Memorial Hall and the Huashan 1914 Creative Park. Talk about Longshan Temple.
Longshan Temple
Longshan Temple station
Inside Longshan Temple upon entrance to the outer gate
Longshan Temple is one of the most iconic and oldest temples in Taiwan. People gather to ask blessings and pay tribute to their Gods. We paid a visit to see how locals offer their prayers.
Locals offering foods. Angle facing the entrance where we entered
Behind those gates are Gods that have specific blessings
Another angle of the temple
Next stop, we roamed around nearby and tried out their healthy tea full of great stuff. I wasn't able to take note of them but the fact that I can't means it sure is a lot! Then we went to Bo-Pi-Liao old street.
The stall where you could buy the tea. They take it from that huge jar
Bo-Pi-Liao Old Street

The entrance to the main street
Bopilao old street is a historical site from Taipei that used to be an exporting area. Now, it's recreated as a hub similar to Huashan Creative Park.
The road was built on a slanting manner wherein in case of a zombie apocalypse, zombies would get confused. The locals told us that zombies walk straight that's why they made the road slant for them to have more time to run while they pile off on the side. That's a crazy fact but can't mess with history!
The Red House
The Red House is shaped as an octagon to prevent ghosts from coming (as per their tradition). This house was build during the Japanese colonial period as a theatre house for entertainment. It is said that this place used to celebrate gay pride in the area.
Gay taking a selfie. He's been there for around 30mins already lol
This area is just nearby Ximen station. An easy commute as long as you're within the MRT premises!
We went to some more places around the area.
Taiwan City Police Department
Bank of Taiwan
Office of the President
Another view of the office. Did you know this was designed during the Japanese colonial period?
Taipei 101
Now for the most mainstream building in the country! We went up to the highest floor. Allow me to show you pictures inside the building.
The tickets for the observatory. We bought it for NTD540.
The queue to the elevator. The line moves progressively every few mins. Oh look she has a Pikachu on her stick.
Can't deny that. Going up was extremely fast! Wanna see it? It's in my vlog ;)
View from the observatory
Another view from the observatory
We went up for 2 more floors to see it from outside. This is possibly the highest area you can get.
Next up we went down and took a look into the towers Damper. In case you don't know, a damper absorbs the motion of the mountain maintaining its stability over strong winds.
That's pretty much it from the main attractions on top. Next, we went back to the ground floor to check out the shopping mall.
And for our last stop, we went for lunch at Din Tai Fung, a restaurant ranked as a Michelin Star. What's best is we're eating it in an iconic area!
Closer view
A little bit about their history
Food is expensive but hey what do you expect from a Michelin Star restaurant
Chicken Soup. Small serving but worth every penny!
Fried rice and dumplings. Before and after
Overall Taipei 101 was great though would have been better if you have a lot of money in your pocket as items are expensive.
For the next leg of our trip, we're going to Elephant mountain! Stay tuned for my next blog about it!
Want to see my vlog?
Check out part 1 - https://www.youtube.com/watch?v=AcOcKNrs1-A
Then part 2 here - https://www.youtube.com/watch?v=trMJdZxGoD0